Layout the camp of high-end products and seize the Middle East market with strength
Mar 1, 2020
    Maxus is able to compete with many world-class brands in the harsh market environment, and with a mature and perfect brand, product and after-sales service system, on behalf of "China Intelligent Manufacturing" to successfully seize the market share in the Middle East automobile market. At present, the SAIC MAXUS V80, G10, T60 and D90 have entered eight Middle East countries including the United Arab Emirates, Qatar and Kuwait.
    In 2019, the sales volume of SAIC Maxus in the Middle East increased rapidly, with a year-on-year growth of 102.3%. Taking Maxus V80 as an example, by the end of February 2020, the sales volume in the Middle East has accumulated 2807 units, with a market share of 15%, ranking fourth, and it is the only Chinese automobile product that has entered the wide body light passenger vehicle market in the Middle East.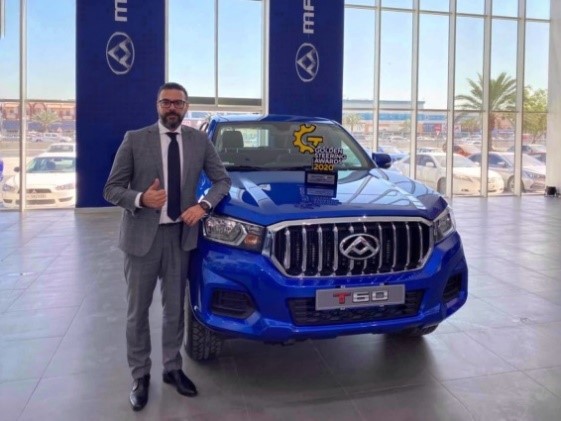 In the pickup market, SAIC Maxus T60 has become the first Chinese auto brand in the Middle East sales. In February of 2020, SAIC Maxus T60 won the "best new and medium-sized pickup" award of "Golden steering Awards 2020" issued by Arab motors - X Tork magazine in Qatar.
    The SUV D90 model also performed well. In July of 2019, it won the "best 7 seat Technology Award" in 2019 in the "Kingdom of Qatar automobile of the year" and was recognized by the industry authority.
    In 2020, SAIC Maxus plans to continue to expand its product camp in the Middle East market with new products such as G50, V90 and D60, and to enter the Israeli new energy market with a series of new energy products such as EV30 and Euniq5.